Featured Item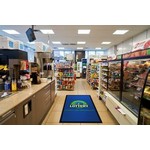 3'x5' Floor Impressions™ Indoor/ Outdo...
Our new promotional mat provides a lasting impression of your brand. Designed for high traffic areas, Floor Impressions™ logo mats are made of durable Nitrile rubber (backing for oil resistance and fl...
$164.98 - $268.87
Welcome!
Customized promotional products from CoreCreative highlight your brand, transforms your event into an occasion and make people feel special.
We're specialists in finding the something extra that makes a moment memorable, enhances your image and keeps your name up front.
Every day we take the seed from a hundred small ideas and transform them into something tremedous. CoreCreative provides products that inspire, reward and build enthusiasm.
Signature Showrooms